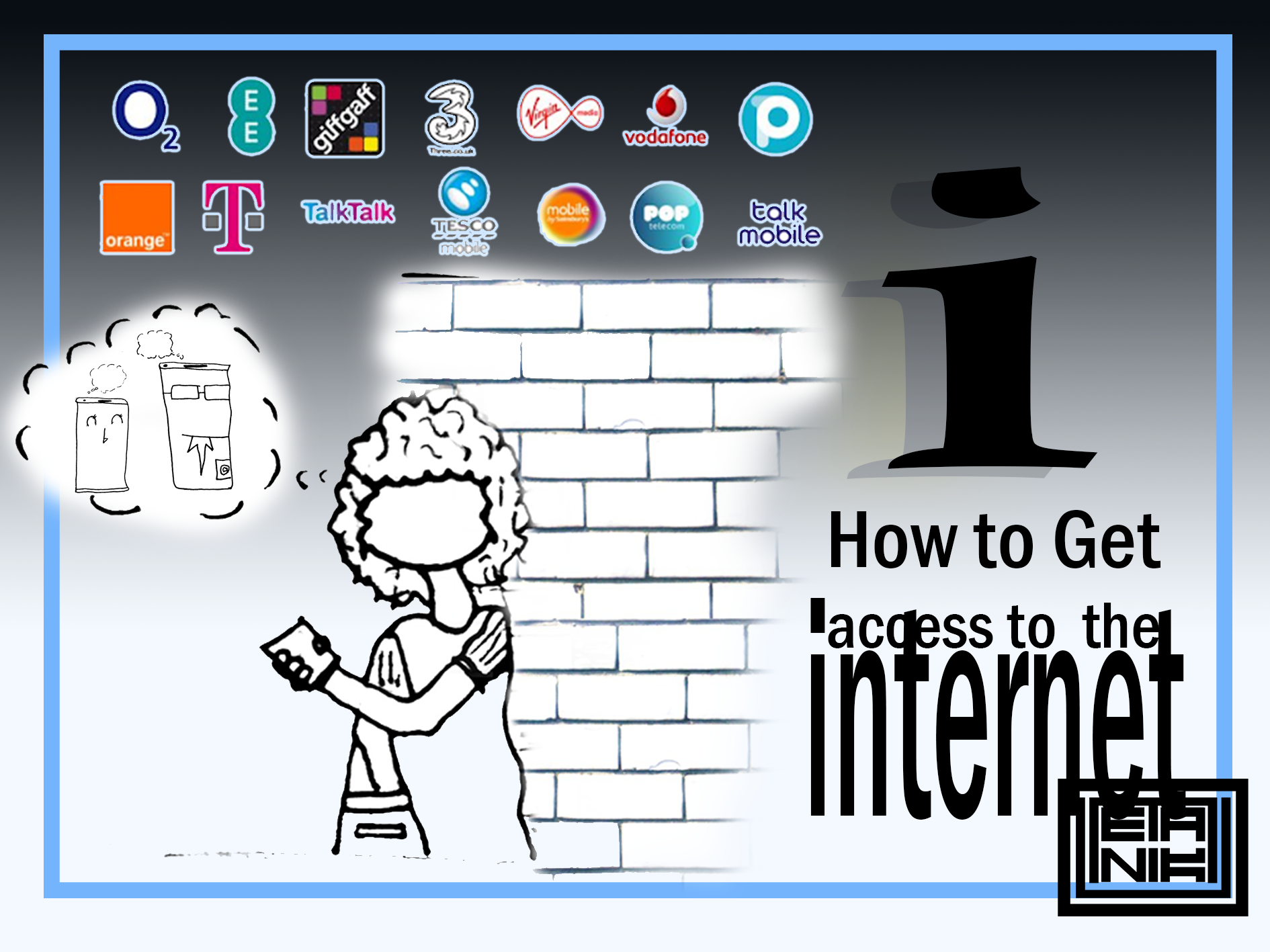 How to get access to the internet?
There are many ways to get access to the internet. Some of the ways requires paying and some doesn't. if you're reading this article from our website that means that you already succeeded in accessing the internet somehow so hooray! More than five million people have never used the internet in the UK, official figures have revealed.
If you want to access the internet at home, you'll need an Internet Service Provider (ISP) and a router to connect to the ISP. ISPs often provide a router with their service. This means more than one computer or device in your house can use the broadband connection at the same time.
You can access the internet for free in the UK in public places such as: libraries, café's, MacDonald's and some other restaurants, some bus companies, charity organisations, some malls, colleges or universities. Please note: most of these places requires memberships, or some information's but give it a try.
Mobile broadband is high-speed Internet access provided by mobile phone operators using a device that requires a SIM card to access the service. The top 10 Telecom companies in UK according to Alertify and some additional information's are:
BT Group PLC provides telecommunications services. The Company offers local and long-distance
telephone call products and services in the UK, international telephone calls to and from the UK, broadband network solutions and web hosting to corporate customers, network ADSL, ISDN, and IP services to communication companies and narrowband and broadband internet access and related services.
Right now there's double data on selected 12-month SIM Only contracts – such as 40GB for just £15 a month.
Includes £5 discount for broadband customers.
BT Halo customers get double data – so that's 80GB for £15 a month.
Vodafone is one of the world's largest telecommunications service companies with operations and networks in over 60 countries and number two in top 10 telecom companies. Vodafone name is taken from 'VOice DAta FONE' – "to reflect the provision of voice and data services over mobile phones".
One of the Vodafone's focuses are Enterprises: to be a full-service provider for business consumers.
Unlimited HD :
From 
£13
a month
£26 after first 6 months
Unlimited  Max Ultra-HD :
From 
£15
a month
£30 after first 6 months
British Sky Broadcasting Group (BSkyB) is the leading pay-TV provider
operating in UK and Ireland.  The core business for SUL had been broadcasting and it had expanded to telephony and broadband businesses later on.
Sky have an special department for business users and their needs.
Everything Everywhere (EE) is number 4 in top 10 telecom companies, provides mobile and fixed line services and it's a joint venture of Orange and Deutsche Telekom's subsidiary T-Mobile UK.
EE provides network access to MVNO operators like Virgin Mobile UK, The Co-operative Mobile and ASDA mobile. EE have tailored services for UK businesses.
Unlimited Data

£34

a month
O2

or Telefonica UK Limited is one of the largest telecommunications provider in the UK in terms of number of subscribers. O2 provides network access to other MVNO to its subsidiaries Tesco mobile and Giffgaff.
O2 have special department for Enterprises and SME's and all their needs.
you can choose a 12 or 18 month tariff, from £33 a month.
Virgin Media is a media and telecom service provider operating as Virgin Mobile UK in United Kingdom.  Virgin Mobile also operates in India, Qatar, South Africa, Australia, Canada, France, and the US.
The company operates as a mobile virtual network operator (MVNO) and provides its service through T-Mobile network.

Virgin

Media

Business

provides

UK businesses with

internet and all other telecom services.
Unlimited data
Monthly cost £30
Owned by Hutchinson Whampoa (HW),

3

is an umbrella brand under which several broadband internet providers and mobile phone networks operate in 10 countries, UK being one.
Three have dedicated Business department.
Unlimited data from
£
10 Monthly first 6 months
£
20 after
TalkTalk Telecom Group is a UK based company engaged in broadband and fixed line voice & telecom businesses.
TalkTalk Business is a B2B division of the TalkTalk Group; Providing telecoms and broadband solutions for businesses of all sizes.
Unlimited internet £17.95 per month
18 month contract
Lycamobile is a telecom service provider which provides low-cost and high-quality international calls operating as MVNO in 21 countries.
Lycamobile also have unique plans for private and business users – not special products for business users.
Unlimited Data £19 per month
Giffgaff is a mobile telephone network owned by Telefonica with headquarters in Uxbridge, UK. It is using O2 network for running as a Mobile Virtual Network Operator. Giffgaff comes from the Scottish slang for mutual giving – a true reflection of how the company interacts with its customer.
Also, Giffgaff was ranked as best UK telco for customer satisfaction.
GiffGaff services can be used for Business purposes as well although there is not an special department or services for business users.
Unlimited Data £25 per month