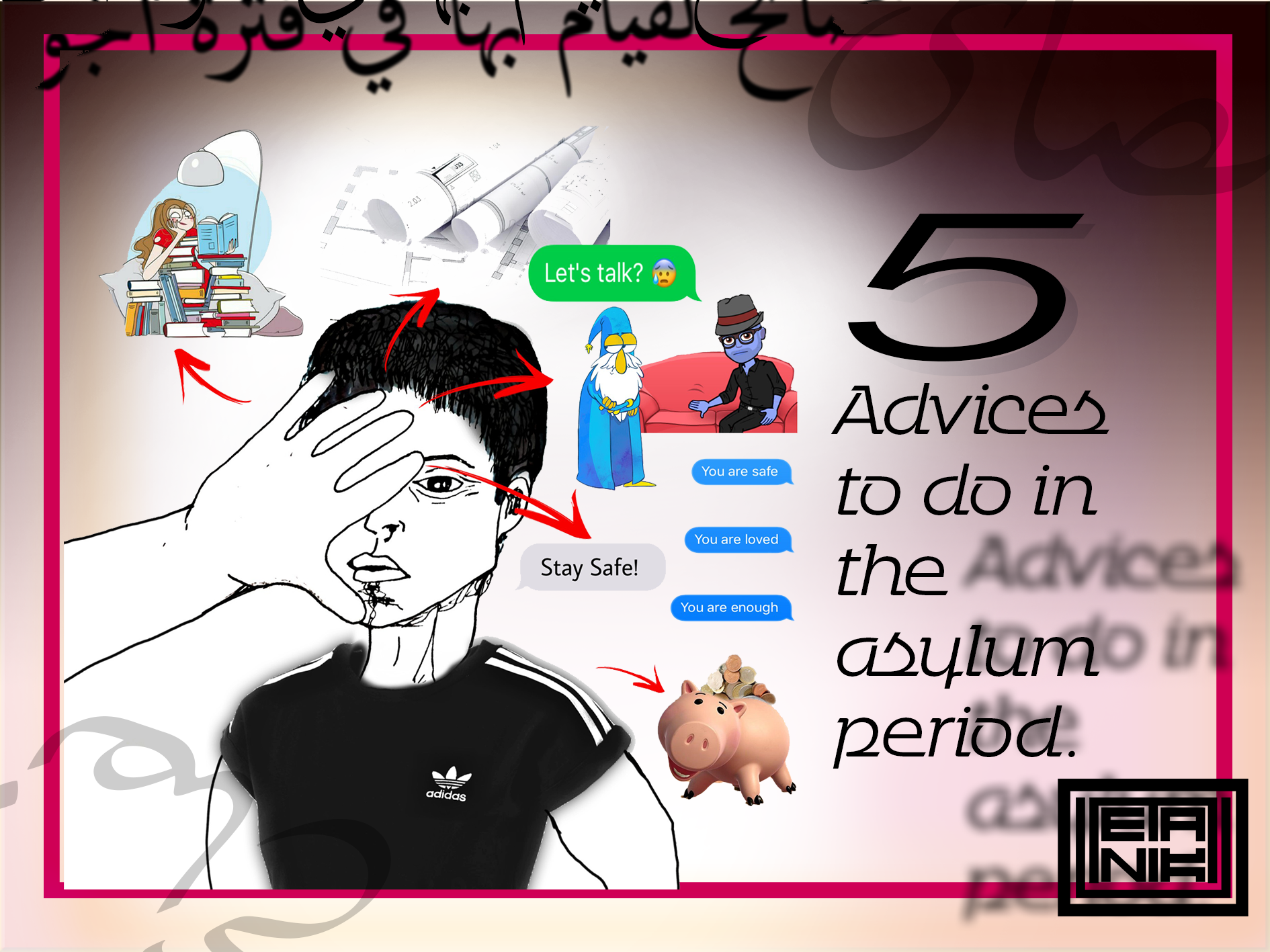 5 Advices to do in the asylum period.
I settled myself to live 2 whole years experiencing the life around me without choosing my path. It's all like a journey to the mystery. You know what you learn, and you learn what you live. I left all what I know and started a new blank page. I mustn't say NO to a new beginning or in any situation that happens to me. I always said yes for the first year in a condition of that I must live and feel and believe that I genuinely want to say yes. Then I found out that I'm repeating the same beginnings and situations but with saying and believing that I want to say no. I ended up with loads of experiences. Knowing all my mistakes and why is it a mistake, knowing what Is right and what is instead. Knowing much more than one thing.
I will share some of the experience in this project "MENAinUK". But right now, I will share the most 5 advices that I wished that someone told me before my journey.
 First: Spend time in the library and some organisations.
I wished that I spent much time in the library reading sorts of books because I didn't have the time that I had back then. The vibes of the library are positive. You can enjoy the quietness and the facilities. You can use their free Wi-Fi and some libraries will provide some skills and hobbies facilities. You can also build a healthy friendship. You can order books and practice new things. You can volunteer there as well.
While you have this huge time, you can prepare a good quality CV. Have a quick look on CVs in the UK and ask people around you. It is better to keep everything prepared. Start working on yourself and learn more about job interviews. Have a quick search about how to find jobs in the UK.
Third: Make some savings.
I can't write how much important is to make a saving. It can help you in numerous times. But make sure it is always there. You will probably need it for buying food when the benefit support stops. You will also need it for paying in advance for your hostile before settling yourself in a new home. You may need it for transportation as well... who knows what will happen then?
Fourth: Try to talk to strangers.
Talking to strangers encouraged me to improve my English. It also encouraged me to talk and express my thoughts. I became more confident. It is an opportunity to make new friends. It is fun and you don't know who you might meet. It improves your social skills. Even having that one conversation with them can be an eye opener.
Fifth and last advice: Stay secure and keep your personal information safe."
You may become very emotional by the time you start your new life. You may trust people who doesn't deserve to be trusted. You may become more active than usual. Many people mistaken by sharing their personal information's including their home address to people who caused troubles to them. Troubles including defamation and causing mental suffer. Be careful of who you know and what would you give them.